What is costly discipleship? It is submission and sacrifice. That may not seem very appealing because we often undermine those two words with negativity. In reality, we should mine the depths of those truths in all their positive fullness.
It is our privilege to give all that we are and all that we have to our Creator and Saviour. We need to remember that Jesus said: "I have come that they may have life and have it to the full" (John 10:10).

As we surrender ourselves to our Lord we can find it is the most liberating experience.

This course is designed to take one month, but you can do it at whatever speed you choose.

There are twenty studies, with subjects like:
Do you want to save your life?
Is any sacrifice too great?
Love and obedience
Christ-like attitude
There are two free days each week, but I would encourage you to use these extra days to pray and to look more deeply at any particular topic the Lord has been speaking to you about.

Alternatively, you may like to read and reflect on the Bible passages connected with costly discipleship that are listed at the end of this booklet.
My prayer for you is that through your short term assignment you will develop your relationship with God, drawing closer to him, and learning more of him and from him.
Phil Grasham
Here is a taster of our first study ...
Day one: Deny yourself and follow Christ
"Whoever wants to be my disciple must deny themselves and take up their cross and follow me." (Matthew 24:16, NIV).
This command is for anyone who believes in Jesus. Every believer must take up the challenge of sacrifice. There are three aspects:
We deny 'self' by giving ourselves completely and unreservedly to Christ.
We take up our cross by identifying with Christ in his suffering and death.
We follow Jesus by learning to live like him in holiness and obedience.
An adventure of life
To follow Jesus is to follow a crucified Christ. The Lord asks us to give our lives for him. This may be literal or, more likely, symbolic. If it is literal, we should remember that he gave his life for us. Jesus will never ask us to do or face anything which He was not prepared to do or face Himself.
If it is symbolic, it means giving up our own personal ambitions to serve Christ. We will need to surrender our own dreams or desires. In fact, we must reach the position of submitting every aspect of our lives. Why? Because the Christian should be far more concerned with God and with others than with him or herself (Romans 6:8-13).

Soaring on wings like eagles
If we spend our lives looking for safety, security and success, or if we make decisions based on selfishness, we will miss out on real fulfilment. The adventure of life becomes the drudgery of existence. Instead of soaring on wings like eagles (Isaiah 40:31), we end up running the rat race.

Love so amazing, so divine, demands my soul, my life, my all
Isaac Watt's famous hymn says it all: "Were the whole realm of nature mine, that were an offering far too small; love so amazing, so divine, demands my soul, my life, my all."

You may never have thought about your life in this way. This is indeed weighty stuff! What is your response? Is following Jesus your primary aim or your secondary goal?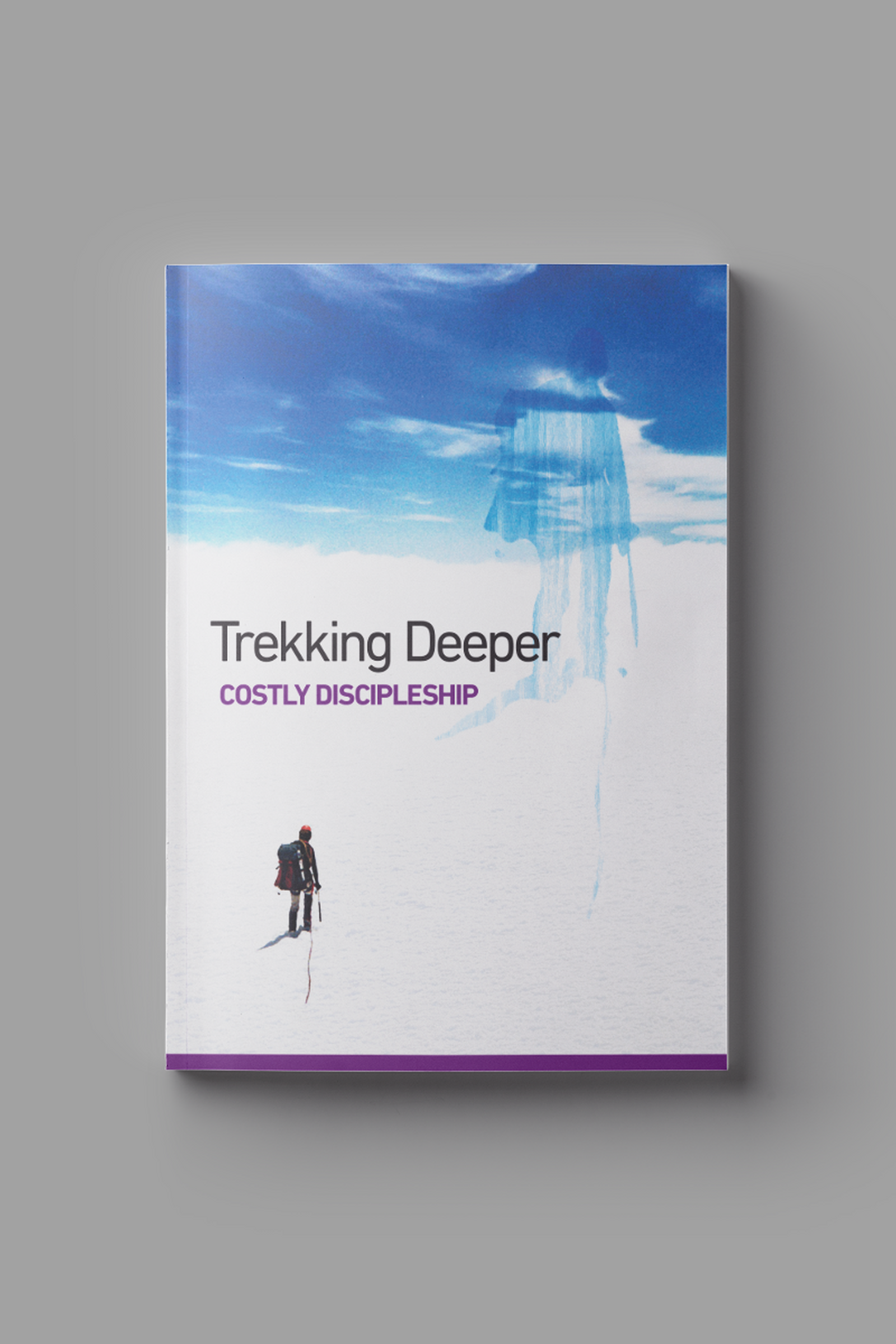 Read the next Resource Next item arrow