WEC missionary Maud was presented with her OBE on 21 May
Maud was working in the Democratic Republic of Congo, when she was informed in the New Year that she was to receive the OBE for her services to the people of the Congo. She was presented with the award by the Duke of Cambridge in May, in a ceremony at Buckingham Palace.
75-year-old Maud from Cookstown, Northern Ireland, has served in the DRC since 1968. Working initially as a missionary nurse, Maud has been involved in the training of Congolese nurses in five hospitals and 30 health centres. She has seen a number of armed uprisings. In 2004, returning to the DRC after evacuation, she helped rebuild battle-scarred buildings.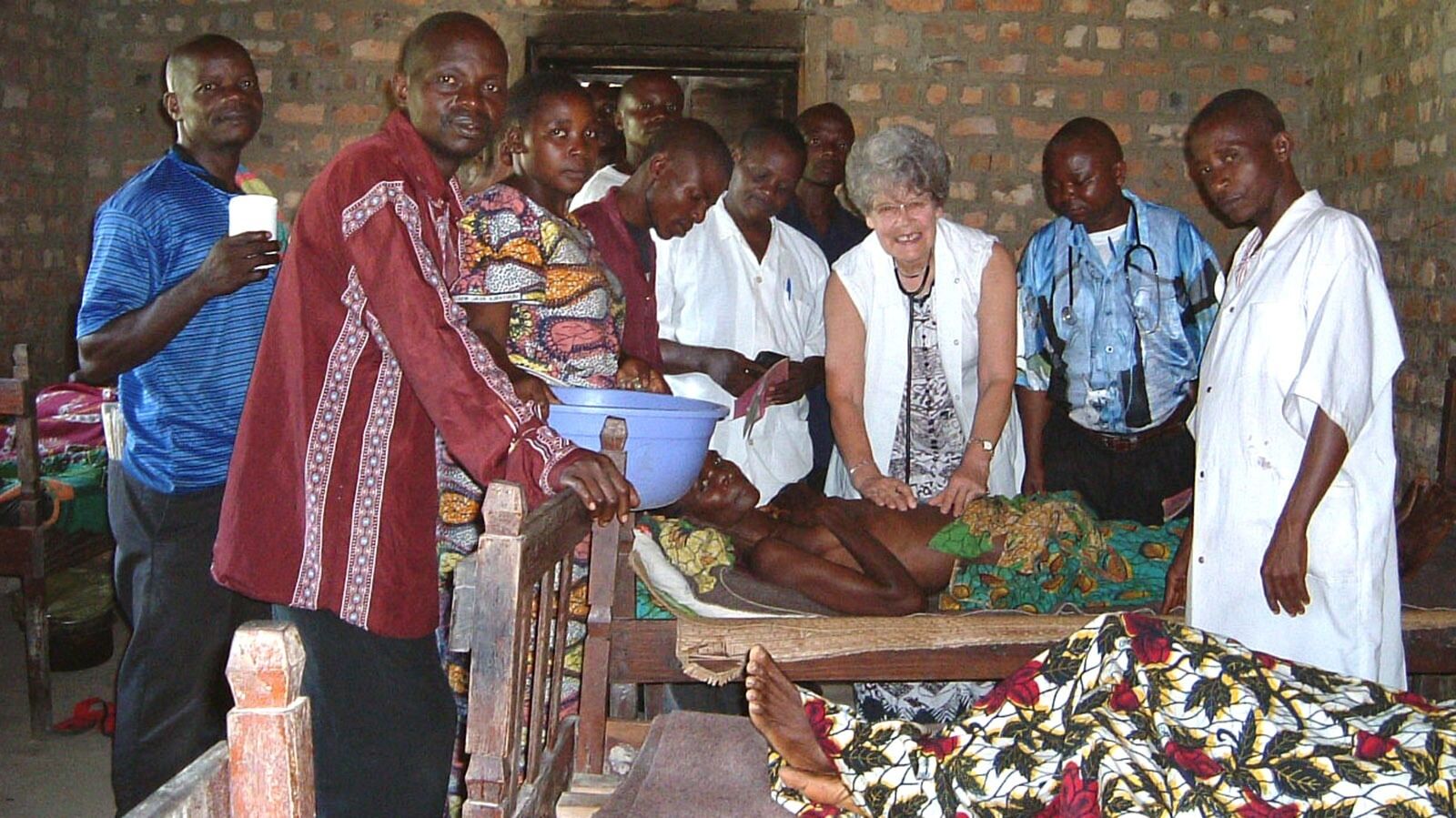 Maud's OBE comes only four months after she was shot and wounded by bandits at her home near Mulita. She narrowly escaped life-threatening injuries, but is recovering extremely well.
Read another story about our work in Congo.