Adam Lowe is part of the team overseeing WEC's Short Term Mission and internships. He tells us what spurs him on to do that and how a short term mission can change a person's life.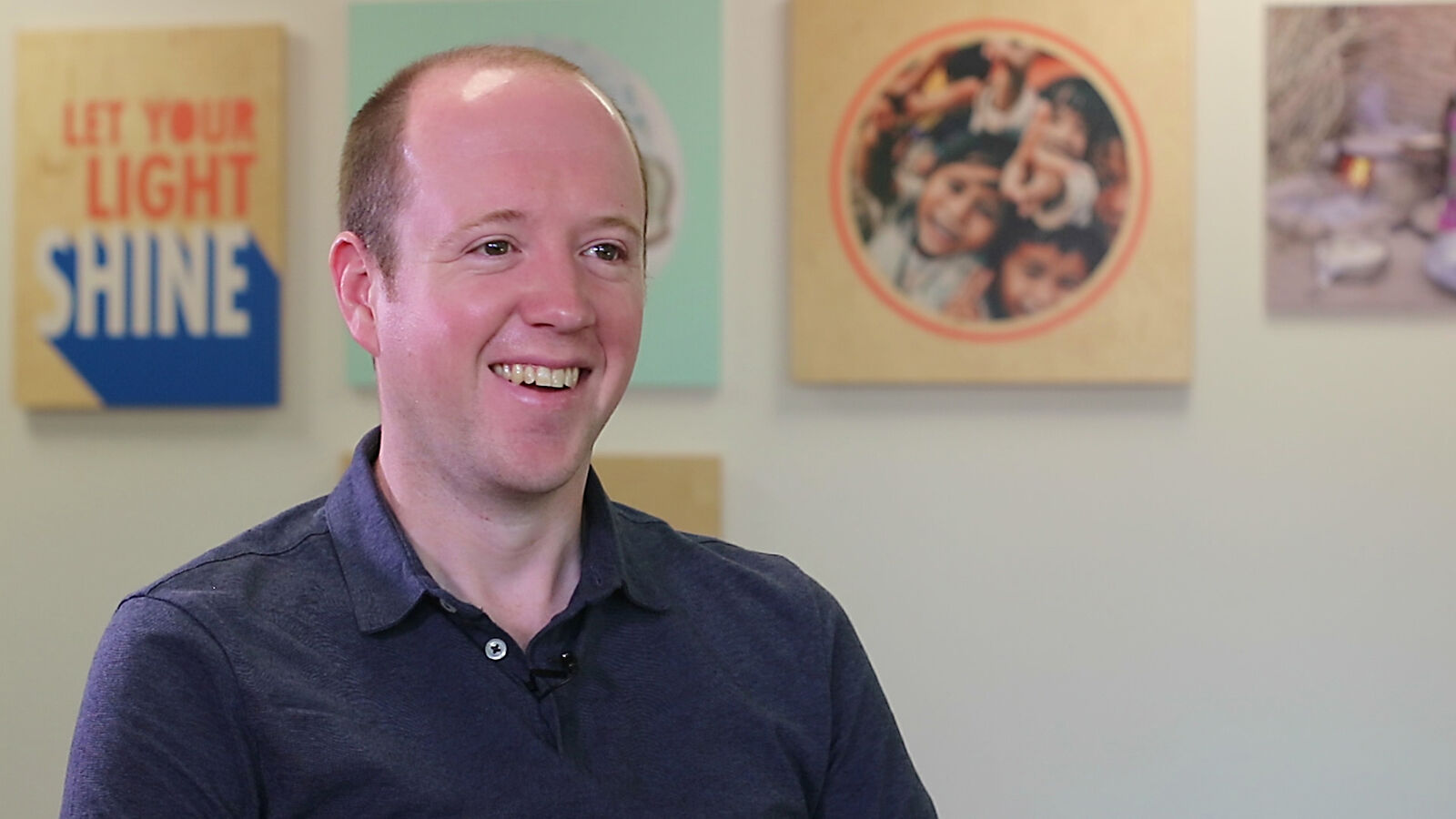 Play Video Icon
How and when did you become a Christian?
At a christian festival when I was 14 years old. A man I had never met prayed for me. He seemed to know so much about me and the struggles I was going through. It was then I knew God was real and that I had just made the best decision of my life.
How did you become part of WEC?
I grew up attending WEC Teen camp, both as a camper and a leader. I met my wife on one of these camps. After we got married we felt God clearly say to us that we should serve in WEC.
What does your role involve?
Each member of the WEC Short Term Mission team is responsible for building relationship with potential trekkers (short term workers) and guiding them through the process. This involves processing applications, raising awareness of WEC Short Term Mission and discipling people before, during and after their time away.
We also run internships which can be for up to a year. This involves arranging placements to fit an intern's gifts and skills and exposing those interns to WEC's ministry.
Can you give us an example of how you've walked with someone through Short Term Mission recently?
One of the best parts of my job is journeying with shorttermers and seeing God do amazing things in their lives. Kevin was certainly one of these people. Reading his story and his reasons for applying really spurred me on to get him a place on a short term mission South Africa. I was thrilled when he returned after having an amazing experience. Since then it has been a real privilege to watch him continue his journey into mission and to see how God is working in his life. He's also become a good friend through that process.
What motivates you to do this?
The reason I do what I do is because I want to help short term workers and interns reach the unreached. My wife and I served in Gambia for six months, where we saw both the successes and struggles shorttermers go through. It's great to be able to help them on that journey.
How do you combine missionary work with family life?
Being a husband and a father is a privilege and I make it a priority to minister to my family. Being a family does open new doors for sharing the gospel. We love opportunities to serve as a family and make the most of those times.
Find out more about our Short Term / Gap Year ministry
WEC's Short Term programme is geared to fuel your passion for God through a hands-on experience.

For a Solo Trek, we aim to match your gifts and time-frame for a short-term cross-cultural faith-filled adventure with God. We will place you alongside an experienced missionary in any one of over 80 countries, where you can serve God, share the good news and grow in your faith.

Alongside Solo Trek, we encourage Church Teams to organise and run your own short term cross-cultural trip. Feel free to get in touch if you would welcome some tips to get you started.
Read more about Short Term / Gap Year here.
We need you to get involved
Take your first step with WEC. Go on a Short Term placement with us.
Read the next Story Next item arrow