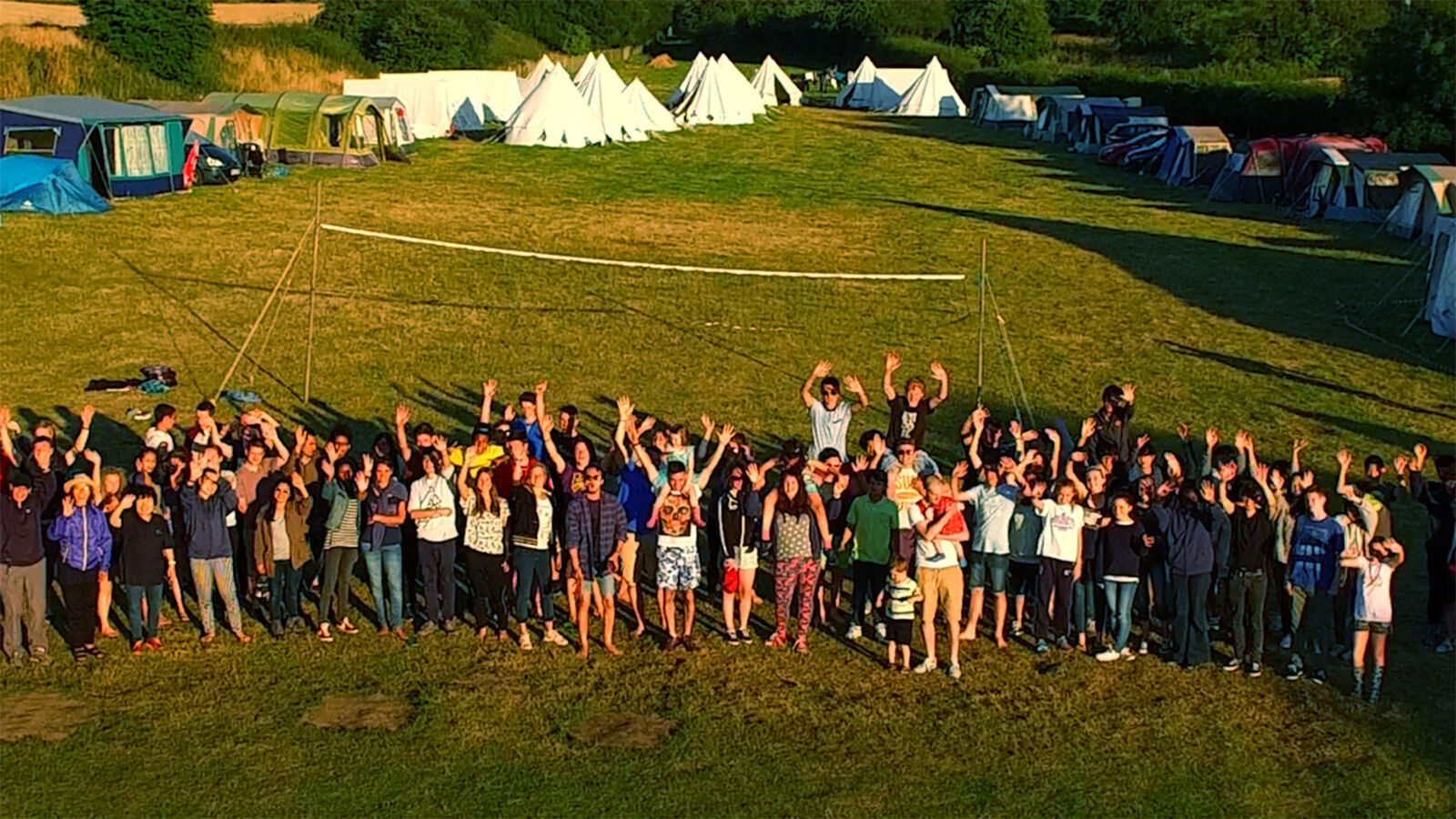 Play Video Icon
'Camp is a fun, enjoyable, enlightening week.' — Daniel
'I love everything about camp.' — Amy
'The talks are very moving and the games are really fun.' — Joshua
WEC Camps aim to give young people of all backgrounds a life-changing experience. The camps have a strong Christian ethos, combining Bible teaching, a world focus and lots of good fun. Our volunteer leaders provide a wide range of activities, with plenty of choice. Campers are free to be as active or as laid back as they want.
Camps are held under canvas, always near a beach. There are several weeks to choose from, and two age-specific streams: Warrior Camp for 9-13 year olds and Teen Camp for 13-17s.
Ulrike's children have been on several WEC Camps. She comments:

'What makes WEC camps unique is the mission focus. We value that our children's eyes are opened to a bigger world out there and the fact that they are called to make a difference to others.

Our children's eyes are opened to a bigger world out there and they are called to make a difference
'We also like the fact that WEC Camps are simple yet fun. It is great for the kids to have a week in the outdoors, no matter the weather, and to rediscover the simple fun that can be had without phones or other gadgets. The wide games are a real highlight.
WEC Camps are simple yet fun
'WEC camps are also great value for money. We would like all of our four children to be able to enjoy a week where they can be spiritually encouraged, meet others and have a lot of fun. WEC camps makes that more possible for us.
'It's great how leaders come alongside campers during the week and that, through the shared experience of camping, some good conversations are able to take place. It also helps that the leaders often come back year after year.

There is no doubt our children have been impacted by camp
'There is no doubt our children have been impacted by camp. Two of our children, having given their lives to Jesus, decided to be baptized. For another, being on camp encouraged him to make that definitive step of saying that he wanted to follow Jesus.'
Would your child enjoy a week of Bible, mission and adventure? Get in touch for more information.

Find out more about our Youth ministry
WEC Youth works alongside churches to help children and young people discover mission. This includes:
World Adventurerers – Invite us to run World Adventurers at your church for a day, a weekend or a week-long holiday club. Our interactive programmes give children a taste of living in a different culture, and a glimpse of what God is doing around the world. Or, we can help you produce your own World Adventurers programme using your own mission links and our sample materials. We provide biblical content, items for prayer, crafts and games.
World mission resources – Explore life in other countries with our wide range of costumes, artifacts and learning materials from around the world.
WEC Camps – Combining Bible, mission and adventure for young people of all ages and backgrounds.
We need you to get involved
Talk to us about how WEC Youth can support the youth work in your church.
Read the next Story Next item arrow